WE EXCEL AT ALL PHASES OF DEVELOPMENT—FROM CONCEPT TO COMPLETION. THINK OF WELTY DEVELOPMENT AS YOUR SINGLE POINT OF CONTACT FROM ECONOMIC INCENTIVES TO DEVELOPMENT, CONSTRUCTION, FURNISHING AND PROPERTY MANAGEMENT.
At Welty Development, we're in business to make a difference. And we do just that by building wealth for our investors from the ground up. A full-service developer with a focus on multi-family, approachable real estate opportunities, our investments generate stable returns with consistent upside. The kind of upside that makes a difference.
What differentiates us is the strength provided by our unique, horizontally integrated organizational structure and integrated delivery system. Economic development, construction, furnishings, energy -- as part of the Welty family of companies, we have the support necessary to take a project from concept to facility management.
Add our more than 20 years of investment experience, success, and you can see why we're a difference-maker.
Together, they are committed to changing the skylines of Northeast Ohio.
Don Taylor
CEO
Don Taylor began his work as a developer in 2005. Don teamed up with Rick Fedorovich to create the office space at 3421 Ridgewood Road. Having both grown their companies significantly, they needed more space and desired a more efficient building.  Using Taylor's construction knowledge and Fedorovich's accounting insight they finalized the design and financials to bring this high-performance office space to life.  In 2007, right on the heels of the move-in on Ridgewood, Don was approached by Bill Ginter about saving a historical building in downtown, the Old Akron Post Office. The city had plans to build a transportation station completely surrounding the building, which would have inevitably secured its doom.  Don and Bill went into action, proposing alternatives for the city and even congress to evaluate for the transportation hub that eventually received approval.  The Post Office was transformed by a $35 million development deal and the space was leased to Summa and LTEC.
Fast forward to 2020, Don's development portfolio continued to expand and reached the stage of needing additional professional oversite and drive.  And to make sure all the skills of our economic, construction, furniture, and facilities groups were being harnessed together to facilitate better deals, Don created Welty Development.  Knowing Tom Charek's well-respected reputation and proven track record for putting together successful projects, Don elected Tom as WDC's president.
Tom Charek
PRESIDENT
Tom has spent his entire career in commercial construction and real estate development.   He grew up in a family construction and development business and spent his 20-year career working with a number of the most notable construction management and development companies in the region.
Tom has a deep understanding of how to shepherd an idea through concept, development, funding, construction, launch, and operation.  He has a unique perspective on building the right team for each project and a rich network of partners and resources to bring that vision to market.
At Welty Development, Tom is building out our real estate portfolio, while providing professional services in Program Management, Owner Representation, and Finance and Fund sourcing – all are additional service lines in Welty's "Horizontal Integration Strategy".
Tom played roles in a number of high profile development and construction projects including:  Cuyahoga County Headquarters, The 9, Cleveland State University Art Gallery, The Allen Theater, and the Shoreline Apartments.
Tom gives back to the NEO community through service to the Cleveland Chapter of NAIOP, on the Boards of Ronald McDonald House of Northeast Ohio and the Rainey Institute.
SERVICES
Our operating divisions work in a collaborative manner to facilitate each phase of the development process and beyond.
Development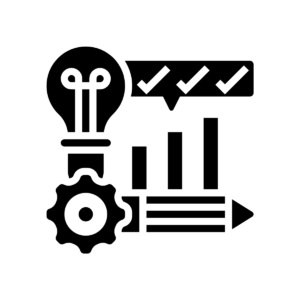 Development services include:
Master Planning
Project Feasibility Analysis
Site Selection and Evaluation
Identifying and acquiring land for build-to-suit projects
Infrastructure review
Environmental studies
Zoning/Approvals
Building design
Build-to-Suit Assessment
Turnkey Delivery Program
Design/Build, Design/Build/Finance
Mixed-Use
Multi-Family Residential
Luxury, Student and Affordable Housing
Public/Private Partnerships
If you're interested in learning more about our development projects and investment opportunities please follow the link to our form.