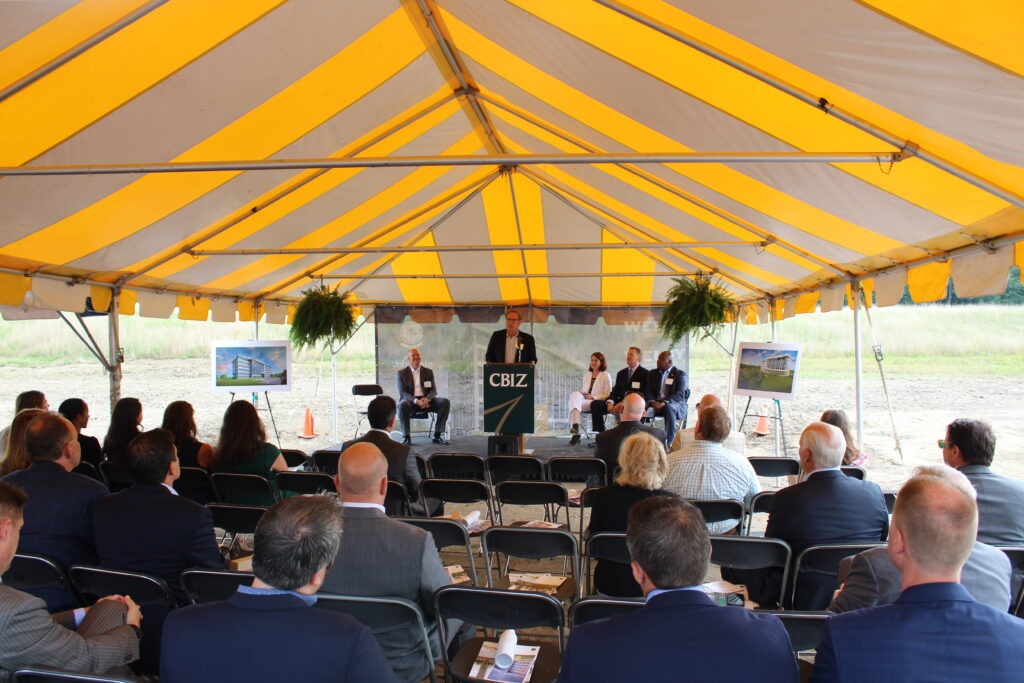 Article from:
CoStar
By:
Beverly Rivera

August 18, 2021 | 6:09 P.M.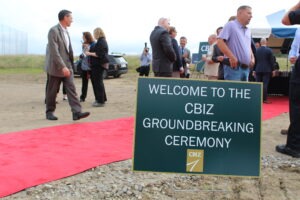 New CBIZ Headquarters Breaks Ground in Suburban Cleveland
CBIZ's new headquarters building in suburban Cleveland is now underway.
Welty Development Co. broke ground Tuesday on the 150,000-square-foot project, which is being developed along Rockside Woods Boulevard in Independence, a suburb located about 13 miles south of downtown Cleveland.
The project is set to be anchored by CBIZ, the national provider of financial, insurance, advisory and other professional services that reached an agreement in June to move its corporate offices to the building. The company initially said it planned to occupy nearly 50,000 square feet, though the company this week said it will end up taking more than 55,000 square feet in the building.
"Today's groundbreaking is another step forward in the development of the City's office and entertainment district," Gregory Kurtz, Mayor of Independence, said in a statement. CBIZ's decision "will be transformative for the Rockside Woods Boulevard area and will create opportunities for future investment."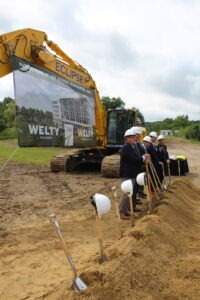 CBIZ, which employs almost 5,000 people nationwide and has about 200 employees at its current headquarters at 6050 Oak Tree Blvd., said in June the decision to relocate after 18 years from the building that bears its signage is in response to the need for more modernized, flexible space in the fallout from the coronavirus pandemic.
CBIZ said it plans to vacate its current offices once its lease expires in February 2022, with team members shifting to a combination of temporary space and remote work until the new offices are completed. The company's current headquarters space has not yet been made available for lease, according to CoStar information.
In addition to moving 200 current employees to the new building, CBIZ said it plans to add 25 new jobs and associated payroll over a three-year period.
At more than 55,000 square feet, the deal represents the largest office lease in the Cleveland market this year and the largest in Independence since 2016, according to CoStar information.