February 25, 2019 04:00 PM
Akron's Bounce Innovation Hub opened its doors Monday afternoon, Feb. 25, to give member companies, community leaders and the media a sneak peek at the new first-floor public space dubbed the Generator.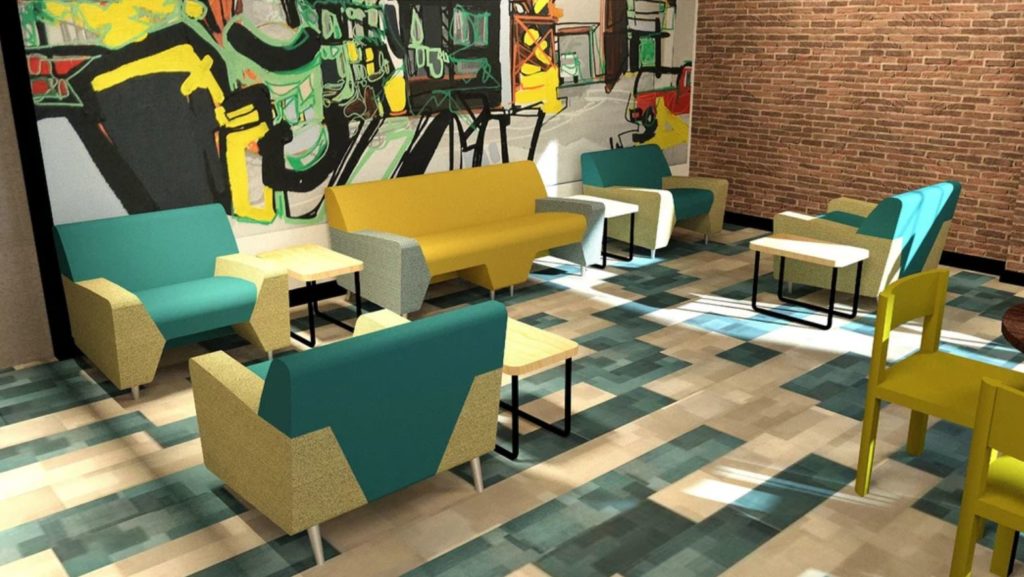 And the Generator will have a decidedly Akron personality.
"Bounce is, and will continue to be, a force for innovation, entrepreneurship and economic development in Akron. We want to be the reason why people come to Akron to live, to work and to stay," he said.
Monday's event — which attracted about 100 people and dignitaries, including Akron Mayor Dan Horrigan and Bounce board chair Deborah Hoover — was meant to show off the progress at the Generator, which is still under construction, and some of its design aesthetics. Welty Building Co. of Fairlawn is managing construction, and Hasenstab Architects worked on the floor plan.
Weintraub told Crain's last year that the vision for the Generator was for "an exciting, fun, bustling, yet functional and comfortable space with an Akron-centric focus."
Hazel Tree Design Studio is designing the interior, and owner Karen Starr was on hand to share renderings of the planned spaces and to detail elements that will incorporate the work of local muralists, photographers, sculptors and lighting and fu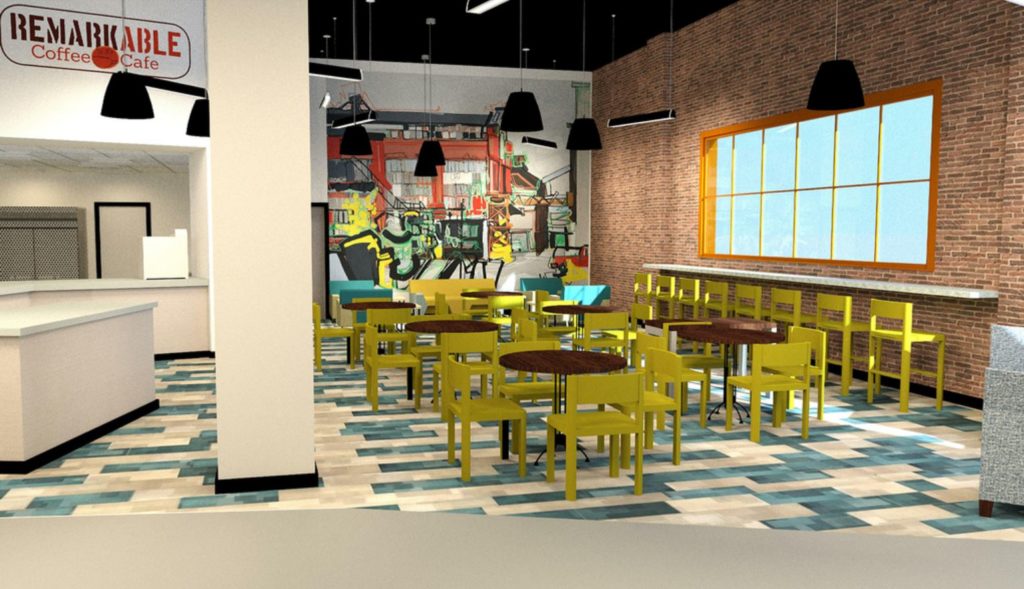 rniture makers.
Locally made touches will be evident throughout the Generator, from a welcome kiosk by Dominic Falcione of Krunchworks Design + Build to tabletops in the café area made from salvaged Akron wood by Ed Lewis of Lewis Quality Interiors and John Wilkie of Revere Refinishing. Whiskertin Lighting in Akroncontributed some fixtures, too.
Krunchworks Design + Build  is also spearheading the facade design, which will include an
artistic light installation to create an exterior that evokes the smokestacks of the former B.F. Goodrich plant.
The Generator is designed to welcome entrepreneurs and others in a space that makes collaboration easy, officials said. The 1,500-square-foot Rubber City Remarkable Coffee Cafe will have seating for 40 people, and a rentable, 3,000-square-foot event space can hold up to 250.
The coworking spaces and makerspace will be membership based. The coworking space can handle up to 67 people, with 33 open spots, 16 reserved desks and eight private offices. The 3,046-square-foot makerspace will open in two phases, the first of those in May. That will include computers with CAD design software and 3D printers.
Jessica Melton, director of community and partnerships, joined Bounce in December and will manage the Generator. She said interest in renting coworking space is already high, with people asking for tours of the Generator as soon as it's feasible.
The 1,190-square-foot esports space, on which Bounce is partnering with the University of Akron, will have 24 computer terminals.