Welty Energy & Infrastructure Makes Key Executive Appointments to Lead the Company
Welty Appoints Bill Paolillo as Group President of Infrastructure Operations
June 27, 2017 – Akron, OH – Welty Energy & Infrastructure, proven partners in energy and infrastructure services and construction management, today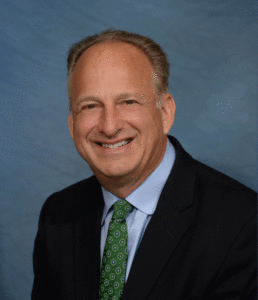 announced key executive hires to lead the company and expand the business unit. Bill Paolillo will be responsible for creating and executing a strategic plan, overseeing the company and securing national projects.   Prior to his current role, Paolillo served as Executive Vice President of Welty Building Company, where he was responsible for leading strategy and business development.
"Bill's proven results in growing Welty's business and demonstrated knowledge of the energy sector, lean building science and management make him the right fit for this position," stated Don Taylor, President and CEO of Welty Building Company, parent company of Welty Energy & Infrastructure. "With his reputation for applying a collaborative approach, I am confident he will be effective in taking this business unit to the next level."
In addition to Paolillo, Welty Energy & Infrastructure welcomes Roxanne Sedlak as Lean Innovation Leader; Dorothy Changelo and Brandon Young as Senior Project Managers; Laurence Drenski as Construction Site Coordinator; Fatimah Shabazz as Assistant Project Manager; Mitch Kraly as Project Engineer and Amanda Guthrie as Energy QC.
Welty has pioneered the first implementation of a collaborative contract in the energy transmission industry. This Lean Engineering Procurement and Construction (EPC) arrangement provides for a profit at risk partnership between Welty as the Construction Manager, the Client, the Design Firm, and Key Trade Partners. Additionally, there is a savings-generated, success-measured incentive pool, which is distributed to the full team if key success metrics, such as safety and schedule, are achieved. Welty will highlight a case study incorporating EPC for a large regulated utility company at the Lean Construction Institute in October. For more information, visit: http://energy.thinkwelty.com
About Welty Energy & Infrastructure
Welty Energy and Infrastructure works with investor-owned utilities while partnering with industry leaders to efficiently and safely manage the construction of transmission and substation projects east of the Mississippi. Welty continues to work with large, regulated utility companies to manage the delivery of energy transmission, control centers and substations with proven results. With offices in Akron, Cleveland and Columbus, Ohio and Houston, Texas, Welty delivers the most extraordinary building experience by never being afraid to do what's right –since 1945. In addition to Welty's work in energy and infrastructure, Welty has had the distinction of creating many prestigious community assets, including the world-renowned Goodyear® Tire & Rubber Company's new Global Headquarters, a multi-phased, massive expansion to the Pro Football Hall of Fame, Kay Jewelers Pavilion at Akron Children's Hospital, the City of Akron's Ohio Canal Interceptor Tunnel, numerous academic buildings at the University of Akron and many others. For more information, visit: http://energy.thinkwelty.com.
###
Contact:
Nikki DiFilippo
Via Vera Group
nikki@viaveragroup.com
(216) 780-0472