Welty Building Hires Former FirstEnergy Exec to Lead New Energy-Sector Unit
Crain's Cleveland Business –February 20, 2018 – Akron, OH Akron's Welty Building Co. has hired a new executive to run its Welty Energy Business division. The company announced on Tuesday, Feb. 20, that it hired Bradley Ewing to serve as president and chief operating officer of the division.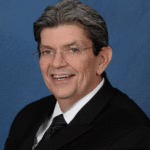 Ewing comes to Welty from Indiana-based NG Gilbert, which specializes in power line and other construction work for electric utilities. Ewing also previously served as a vice president of Akron-based FirstEnergy Corp. and has more than 30 years of experience in the energy sector, Welty said.
Welty formed its Energy Business division last summer and now may be positioned to take advantage of new work as utilities in Northeast Ohio and elsewhere have said they are focused on improving their distribution and transmission systems.
See entire article on Crain's Cleveland Business, posted on February 20, 2017.